Samsung Galaxy S5 LCD Replacement and Repair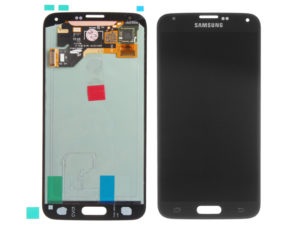 If the screen cracks, there is a chance that the LCD will be damaged as well, leading to blurred or distorted sections, blank areas, warped colors, and even a total lack of display. This, of course, makes it impossible to navigate your phone, which is why you should take it to our repair center as soon as you can. NYC Mobile Device Doctors provides you with experienced technicians who have mastered cost-efficient LCD repairs and replacement. Within an hour and a half, your phone's busted display will be good as new. We also stand by our work with a 90-day warranty on all repairs.
LCD repairs take no longer than 20 minutes to complete. We stock on parts so you don't have to wait to get it back another day. Make sure to call us if you have any questions or concerns.