iPad 3 Speaker Repair and Replacement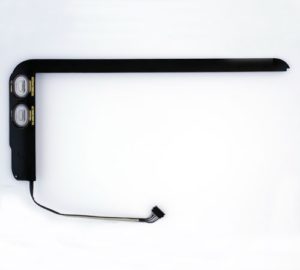 NYC Mobile Device Doctors offers speaker repair solutions at an affordable price and within an hour of you visiting our repair center. No one else is as familiar with the various components within the iPad, which means that no one else will be able to provide the reliable service that we do. There is always a high risk when you open up an iPad since the thin glass cover can easily crack. We do all that we can to prevent that from happening, and we've mastered techniques for just that purpose. In order to get great sound from your iPad again without risking further damage, you can trust our experts.
Broken speakers on your iPad 3 can be a real disappointment since it keeps you from enjoying music and videos as they were intended. No one likes hearing static or muffled sound, and it can get very annoying after a while. When the time comes that you need speaker repairs or replacement on you iPad, we are ready to help. We keep original manufacturer replacement speakers and connectors in stock for when they are needed, so you won't have to worry about us not having a part your device needs. Just pay us a visit or set an appointment when you are able, and we'll make sure you get the original sound quality back on your iPad as soon as possible.