iPad 4 Front and Back Camera Repair and Replacement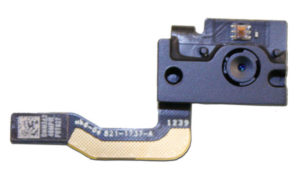 NYC Mobile Device Doctors provides the solutions you need in order to keep every part of your iPad 4 running smoothly. When you start to notice that the photo quality on your iPad 4 is starting to go, your best option is to get quality, professional service from certified technicians. We have just that at NYC Mobile Device Doctors, and we'll restore your tablet's photo and video capabilities in 1 hour, whether it's the front or the back camera that needs fixing.
We are always ready to serve you since we keep our inventory well stocked on OEM quality parts. This also means that you won't have to worry about us using lower quality components to do the repairs. Your tablet will be back to its out-of-the-box condition once we're done with it at our repair center.
The iPad 4 offers FaceTime chatting with the front camera, making it a valuable tool for long-distance communication. In addition to this feature, you also have a 5 MP back iSight camera with tons of features and settings to play with. To get back to enjoying these, don't go to other places. They may not be as skilled or as careful when they do repairs as we are, which might pose a risk to your device. We have a great deal of experience in this industry, so come to us for all of your iPad 4 repair needs!