iPad 4 Home Button Repair and Replacement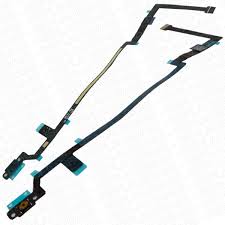 NYC Mobile Device Doctors is your local solution for iPad 4 Home button issues. An unresponsive Home button can be a frustrating experience as you push it again and again with no effect. It might also stick in place, making it useless until you unstick it. This is a common problem for the iPad 4. Rather than keep sending the device to Apple for a replacement in the hopes of resolving this issue, take it to NYC Mobile Device Doctors for repairs. We carry only OEM quality parts in stock, meaning that whatever repairs your iPad needs, it will be done with the best quality available.
There are many advantages to taking your iPad 4 to us for Home button repairs. Among these are:
You get quality service from experienced technicians.
We provide same-day service.
Repairs take no more than an hour.
We always have quality parts in stock.
We offer a 90-day warranty on all repairs.
Our repair center is conveniently located for New York locals.
It is important to take your device to professionals you can trust, especially for iPad repairs. The front glass panel is extremely fragile, so it is easy to break. Most repairs, including Home button repair and replacement, require that the front panel be removed. Since the button mechanism is attached to the glass screen, replacing it requires a great deal of care if you want to avoid shattering the screen. We are very skilled at what we do, so you don't have to worry about your iPad while it's in our shop.
Some internal and external problems might cause the Home button to act up. Some of these include:
Worn or broken flex cable.
Debris buildup, making the button stick.
Broken button mechanism.
To resolve these issues and get back to enjoying your iPad 4, contact us!