iPad Air Charger Port Repair and Replacement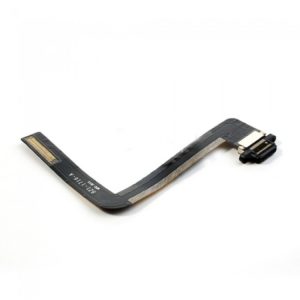 NYC Mobile Device Doctors is your solution for charger port issues on your iPad Air. If you find that the device is not charging, charging abnormally slowly, or not connecting to iTunes on your computer, then you likely have a charger port problem. In order to get this taken care of properly in New York, your best option is to take the device to our repair center. Here, our certified technicians have done many repairs on iPads throughout the years, so we'll see to it that you get your tablet back in peak condition. Repairs are done same-day with no waiting for us to order new parts. We keep all of those in stock at our service center at all times.
How to diagnose charging problems: It is always possible that when you encounter charging problems, there is some problem other than a bad charger port. There is a bit of quick troubleshooting you can do yourself to figure out the problem:
Dirt in the port: If your tablet doesn't recognize that it is plugged in or if it takes too long to charge, a buildup of lint or dust in the port could be to blame.
Try a different outlet: It is possible that the outlet you are using is bad. Try plugging your iPad someplace else.
Swap chargers: Make sure you're using an iPad charger and not an iPhone charger. The iPhone charger will be too slow for your iPad's high capacity battery. Also, your iPad charger may have gone bad, so trying a different one might solve the issue.
Reset the device: It might be a software issue that's keeping your tablet from recognizing that it's plugged in. Hold Home and Power in order to reboot it, then try plugging it in again.
If none of these solves the problem, then take your iPad Air to NYC Mobile Device Doctors. Our quality service is unmatched, and you'll quickly be able to get back to using your tablet normally again.