iPad Mini LCD Repair and Replacement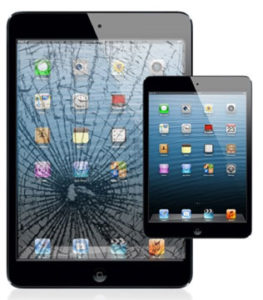 Where do you go when you need LCD repairs? NYC Mobile Device Doctors offers the highest quality on LCD repair and replacement in New York City with both our experience and timeliness when servicing your iPad Mini. We offer very convenient service, with repairs being completed in 1 hour for iPad devices. Our location is convenient for residents throughout the metro area, meaning you don't need to ship your tablet to some distant place for quality service. You also won't have to worry about us not having the needed parts for repairs, since we keep everything we might need in stock.
What causes LCD problems? The Liquid Crystal Display, or LCD, works by sending electrical currents across liquid crystal pixels. The liquid crystal controls the way light passes through each pixel, which then creates a visual display. If the circuitry or crystals are damaged, it can lead to dead pixels, which show up as black spots on the screen. The more extensive the damage, the more dramatic the results will be. Other problems include abnormal coloring, warped areas, or sequences of lines across the display. More often than not, these problems can all occur at the same time an impact breaks the screen.
If something happens to your iPad Mini and breaks the display, NYC Mobile Device Doctors is here and ready to resolve the problem. You can call us at (212) 292-8005 to set up an appointment at your earliest convenience, or just walk in when you're in the area.