Galaxy Note 3 Front and/or Back Camera Replacement and Repair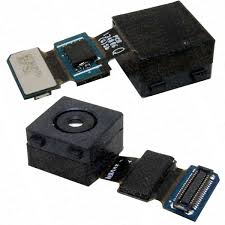 Come to us for fast 30-minute camera repair on your Galaxy Note 3! If you enjoy taking quality pictures, the Galaxy Note 3's main camera is a valuable tool. If the camera breaks, cracks, or in some way stops producing quality photos, you miss out on this tool's potential, and your phone loses value.
This is why NYC Mobile Device Doctors provides fast front and back camera repairs for your Galaxy smartphone. Phone cameras are complex pieces of technology, and they can be easily damaged by an accidental slip. Fortunately, our professionals have been repairing mobile devices for many years, so you don't have to worry about accidental damage and future repairs resulting from our service. Same-day repairs take between 15 and 30 minutes, depending on the nature of the problem.
If you notice lines, splotches, or blurry areas in your photos, or if the camera does not give you any display on the screen, then it is time for repairs. Our repair center is in easy reach for residents anywhere in New York, and we'll get your phone's photo quality back up to par.