Galaxy Note 4 Home Button Repair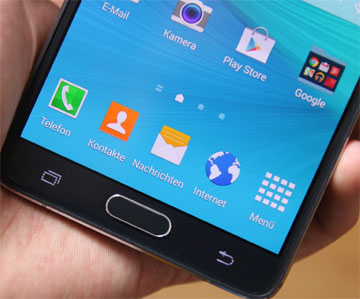 If the Home button on your Galaxy Note 4 starts to fail, it can lead to sluggish responses from your device and irritating behavior. For example, you might notice that the button does not respond to presses, or it might over respond, registering multiple pushes when you only pushed it once.
To solve these problems, NYC Mobile Device Doctors offers fast, high quality Home button repair for the Galaxy Note 4. You'll be hard pressed to find the same level of expertise that our technicians have at such an affordable rate. We'll quickly identify the problem, which could range from a faulty flex cable to debris buildup, and then make the needed repairs, which only take up to an hour.
If you reside or work in NYC, our repair center is the place for you to fix your smartphone. So if your phone's Home button is not acting the way that it should, don't hesitate to call and set up an appointment! We can be reached at (212) 292-8005. You can also stop by our shop if you're in the neighborhood.